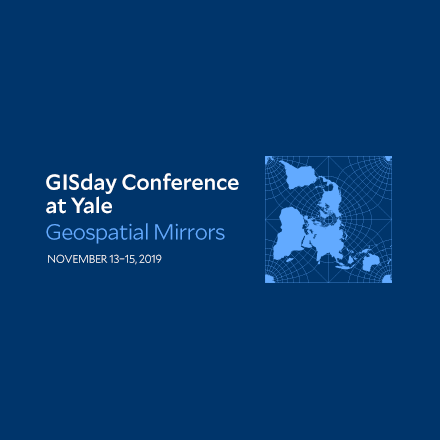 Celebrate International GIS Day by joining us at the 2019 GISday Conference at Yale: Geospatial Mirrors. 
The two and half day conference will be held from November 13 - 16 and takes place across the Yale University campus.  Events include a keynote speaker and reception, hands-on GIS workshops, lectures, lightning talks, a Women and GIS panel, a networking lunch, a GIS Day cake reception, and a Mappy Hour at Morey's. 
Speakers include: Deirdre Dalpiaz Bishop, Chief of the Geography Division at the United States Census Bureau; Jennifer Marlon, Ph.D., Research Scientist at the Yale Program on Climate Change Communication; Alfredo Herrera, Geographic Information Systems Coordinator for the City of New Haven, Connecticut; Ben Keirnan, A. Whitney Griswold Professor of History and Professor of International & Area Studies, MacMillan Center at Yale Univeristy; and Walter Jetz, Professor of Ecology and Evolutionary Biology at Yale University, Director of the Yale Center for Biodiversity and Global Change, and Lead, Map of Life. 
To view the complete conference schedule and  to register for workshops and events, visit gisday.yale.edu.