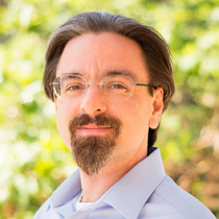 Please join us in welcoming Jeremy Garritano as Director of Research Support and Outreach Programs at Marx Library.
In this role, Jeremy guides the research consultation, instruction, and outreach programs for Marx Library, manages an interdisciplinary team of librarians, and builds and maintains relationships with key leaders and partners from academic departments and professional schools in the sciences and social sciences.
Jeremy joins us from the University of Virginia Library, where he most recently served as Associate Director for Departmental Partnerships and Services for the Research Data Services and Social, Natural, and Engineering Sciences Department. Jeremy has also held positions at the University of Maryland and Purdue University.