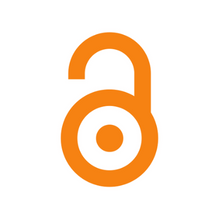 Yale Library has entered into an Open Access agreement with ACM, the Association of Computing Machinery. The new agreement allows Yale authors to make ACM articles available open access and waives article processing charges.
The libraryis paying a single fee to cover subscription access to ACM content as well as open access publication costs. As a result, members of the Yale community will continue to have full access to content from the ACM Digital Library. Yale authors will publish open access with ACM without the need to pay article processing charges. Yale authors will have the option to retain copyright of their articles.
View a listing of ACM publications eligible for open access publishing under this agreement.
Who is eligible for open access publishing?
All corresponding authors will have the option to publish their research articles open access in ACM journals, conference proceedings, and magazines in perpetuity at the time of publication at no cost to the authors.
To publish open access with no article processing charge, the Yale or YNHH affiliated author must: 
Be the corresponding author, the person who handles the manuscript and correspondence during the publication process, including approving the article proofs. 
Have an article accepted for publication during the term of this agreement (August 1, 2022 until December 31, 2025 with the option to renew after that period).  
Use an approved email domain during submission to confirm eligibility: yale.edu or ynhh.org 
Select one of three ACM Publication Licenses.      
What the are the benefits of publishing open access?
If you publish your paper open access, you can retain your rights as an author and your work becomes immediately accessible to the world for free. As a result, your research will be more widely disseminated and will have greater impact. Authors can choose a Creative Commons CC-BY license.
What article types are eligible for open access publishing?
All fully peer-reviewed research articles newly published in ACM's magazines, conference proceedings, and journals are eligible.
Where can I find more information about Yale Library support for open access?
Visit our Library Open Access guide for publishing support and initiatives or contact Lindsay Barnett, Scholarly Communication Librarian.