Marx Library Classroom (C27)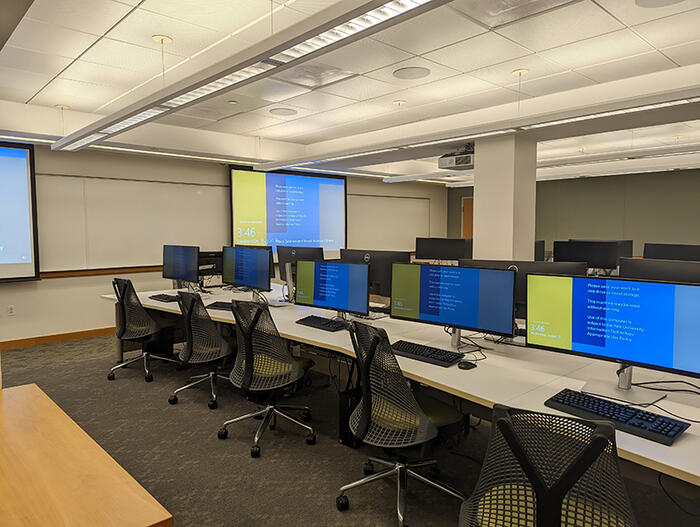 Designed for workshops, presentations, and training, the classroom at Marx Library features 30 PC workstations loaded with popular software, including SAS, STATA, MATLAB, and new ultrawide monitors. ArcGIS and Google Earth Pro are also available. Equipped with a podium, projectors, a camera, and microphones, the classroom can be used to host hybrid sessions and meetings.
The classroom is available for use as an open computer lab when it is not reserved for a class.