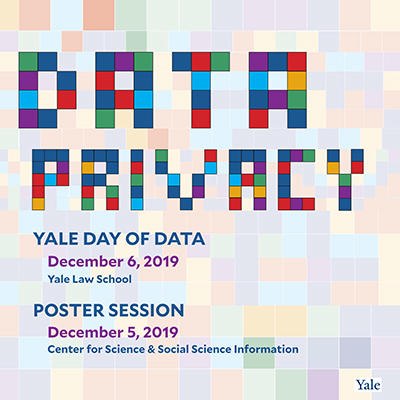 The 2019 Yale Day of Data is centered around the theme of Data Privacy, which emphasizes the challenges of balancing abundant information and openness in research with concerns about privacy and surveillance.
Yale researchers work in international collaboration on questions of global impact to solve problems across the sciences and social sciences, including public policy, public health, social justice, the environment, and beyond.
The Day of Data poster session will be held Thrusday, December 5 in the CSSSI 24-hour space. The main Data of Data program will take place  on December 6, 2019, at the Yale Law School. Please see the schedule for more information.