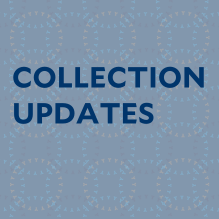 Updated Access 
The Economist
Yale Library access to The Economist has recently expanded to provide more content, including special reports, videos, and the mobile app. Current students, faculty, and staff can now log in to The Economist with a Yale NetID and password.
Complete instructions are available here.
Trial Access
MarinLit is a database from the Royal Society of Chemistry dedicated to marine natural products research. The database is text and structure searchable with comprehensive coverage of marine natural products in journal articles, including new and revised compounds, synthesis, ecology, and biological activities. Queries can be built across multiple fields and parameters, including properties, functional groups, NMR data, and taxonomic information. The database offers dereplication tools
This trial is available through November 10 and is accessible here. Feedback is appreciated – tell us what you think here.