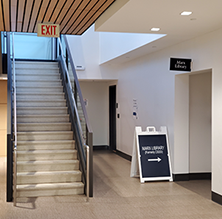 Kline Tower might be closed for construction, but Marx Library is open to all Yale students, faculty, and staff who are authorized to be on campus.  Planning a visit? Please use our temporary entrance located in the Yale Science Building concourse.
Find directions here
. For assistance, please call our Information Desk at 203-432-3300.