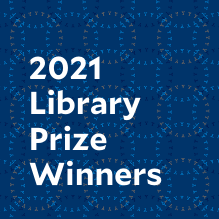 Marx Science and Social Science Library congratulates this year's winners of the Harvey M. Applebaum '59 Award and the Library Map Prize.
The Harvey M. Applebaum '59 Award is given for an outstanding essay that makes use of Yale University Library's collection of government documents and information. This year's winning essays include: 
First Prize: Aakshi Agrawal, Pauli Murray College
Regulatory Agency Capture: How the Federal Energy Regulatory Commission Approved the Mountain Valley Pipeline.
Second Prize: Trinidad Kechkian, Pierson College
An Equitable Transformation of the Energy System: The Role of State-Level Incentives for Distributed Energy Resources.
Honorable Mention: Angela Xiao, Jonathan Edwards College 
Battling over Bargain-Hunting: Defining the American consumer through mass-consumption shopping practices, 1909-1915.
The Library Map Prize is awarded to Yale College undergraduates for the best use of maps in a senior essay or its equivalent. The 2021 prize winners are: 
First Prize: Logan M. Howard, Ezra Stiles College
Heat Stress in Urban Environments: A Case Study of Heat Vulnerability in New Haven, CT
Honorable Mention: Nora M. Heaphy, Morse College
For more about the Applebaum Award, the Library Map Prize, and other senior essay prizes administered by Yale Library, please see 
About the Library: Prizes
.