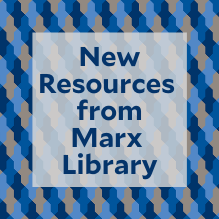 Genevestigator
The professional edition of this database provides access, for Yale and Yale New Haven Hospital affiliates, to the world's largest collection of deeply curated gene expression data. It may be useful to researchers in biology, botany, bioinformatics, data science, and for many diseases.  Available in Quicksearch
Global Environmental Justice Collection (through Docuseek2)
The Global Environmental Justice Collection features documentaries that explore human rights and environmental protection issues triggered by inequality, global development and climate change.  The films in this collection can be used in Yale Courses or for individual research. 
Access the collection here
. 
ProQuest Natural Science Collection
This database combines the ProQuest Agricultural & Environmental Science Collection, Biological Science Database, and Earth, Atmospheric & Aquatic Science Database into a single search platform, with coverage from 1946-present and robust, human-curated indexing. It will be particularly useful to researchers performing advanced searches, with time-saving search limits by keyword, author, author institution, and abstract. Yale community members may also search the included collections individually. Comments or questions about this collection may be emailed to
marx.library@yale.edu
.
Available in Quicksearch
WARC
WARC provides information and analysis on advertising and marketing from a variety of international sources. Content includes case studies, brand & category insights, advertising and marketing journals, best practice briefs & webinars, conference coverage, and more.  Formerly known as World Advertising Research Center.  Available in Quicksearch