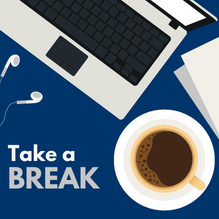 Whether you are studying for exams, spending endless hours writing, or just counting down the days to October Recess, don't underestimate the benefits of taking a break.
Need some inspiration? Marx Library is holding the following events:
Tuesday, October 11
Cookies, coffee, and tea will be available while supplies last.
Paws and De-stress with Heidi, 3:00 – 4:00 PM
Stop and spend some time with Yale service dog, Heidi. Her calm and comforting presence is the perfect distraction from your study stress, writing woes, and just about anything else.
Wednesday, October 12
Round 2: More Cookies, coffee, and tea! Available while supplies last.